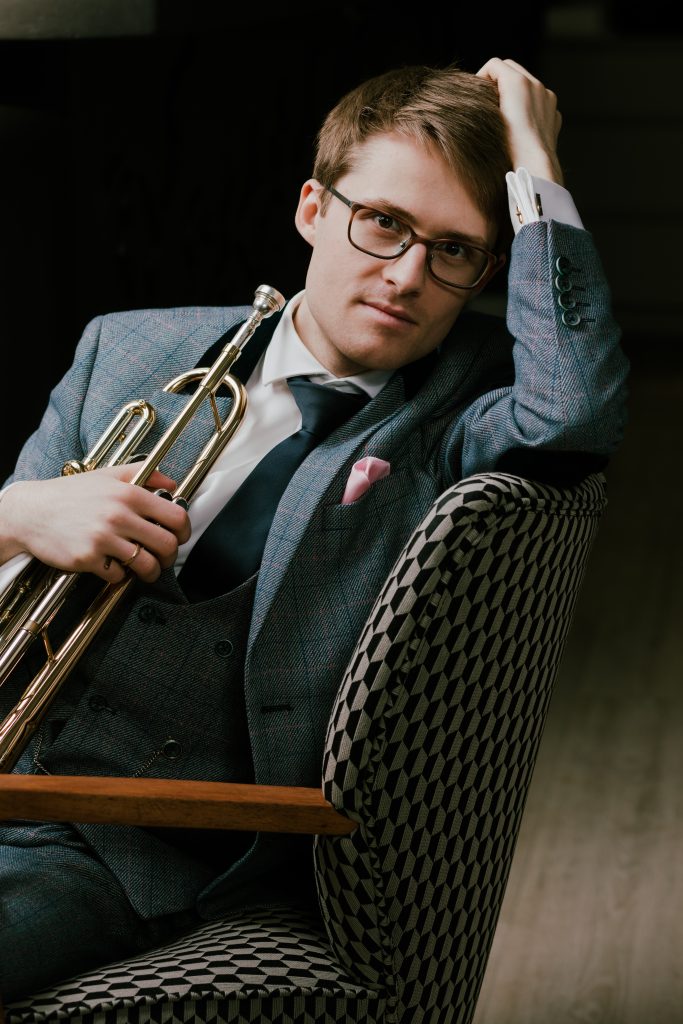 Thimo Niesterok (*1996) grew up at Lake Constance in Southern Germany and has been living in Cologne since 2015. He studied jazz trumpet at 'Hochschule für Musik und Tanz' in Cologne with Andy Haderer and Matthias Bergmann and now works as a freelance musician.
He has been on tour and played in concerts in several towns and cities in Germany and e.g. in Sweden, India and South Korea (during the Winter Olympics in PyeongChang 2018). As winner of the Kobe Jazz Street Award he was invited as soloist to Kobe Jazz Street Festival in Japan.
Niesterok's main focus is on traditional jazz and swing music.
In 2017 his first album "First Clambake" was published. In 2019 it was followed by the album "Two Talkin' Horns", which he recorded together with trombone legend Dan Barrett (USA).
Niesterok has worked with renowned musicians like Dan Barrett, Engelbert Wrobel, Chris Hopkins, Emil Mangelsdorff, Thilo Wagner, Joscho Stephan, Frank Roberscheuten, Henning Gailing and many more.